Discussion Starter
·
#1
·
Sold my EGT and removed all aftermarket parts.
- SXTH Hot Pipe Upgrade ($159 new)
Used for about 1 year / 4,000 miles without any issues. There area couple of small scratches and chips in the finish (pictured), but keep in mind this isn't a part you can see once installed and will likely pick up more chips over time due to its location under the car. Some black touch up paint would have it looking like new if you wanted.
Includes all couplers and clamps as it would new from SXTH.
Adds a noticeable kick in the upper RPM -- much more 'complete' solution vs. the resonator delete, IMO.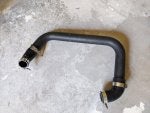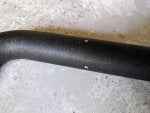 $100 shipped to your door.
PM with any questions, thanks.
trey